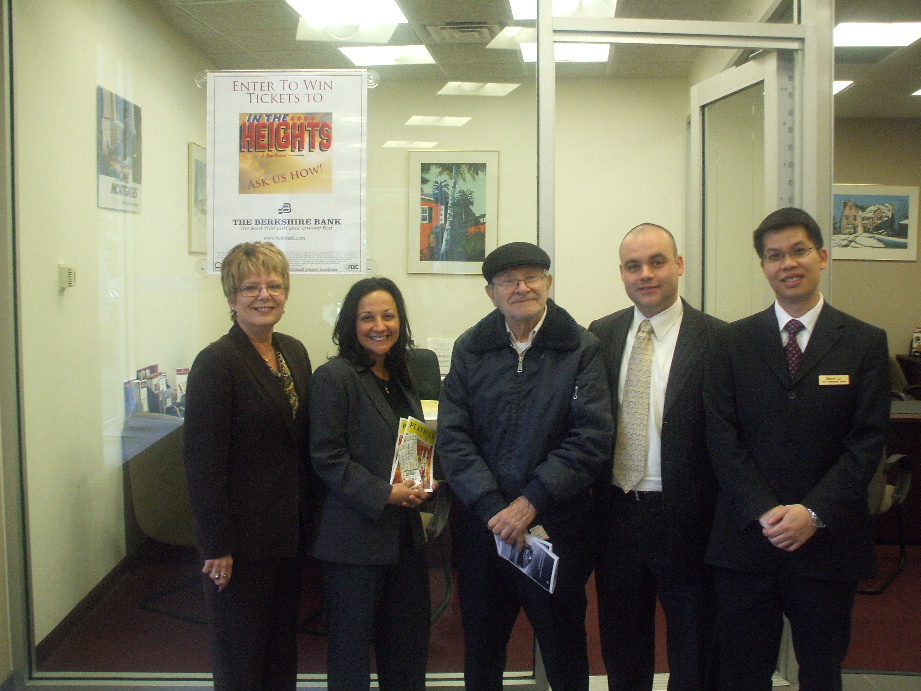 The Washington Heights branch of The Berkshire Bank was abuzz with excitement as two local residents won tickets in a recent raffle to see the acclaimed Broadway show 'In The Heights'.
Written by another local resident, Lin-Manuel Miranda, In The Heights has a story line that depicts everyday life in Washington Heights. A musical about chasing your dreams and finding your true home, the show has been claimed "Broadway's hottest hit!" by The New York Times and is drawing crowds from near and far.
Joe Lentini, Manager of The Berkshire Bank, Washington Heights branch said "he was thrilled at the response to the raffle as many customers entered the raffle to win tickets to the show. Winners Tamara Royal and Henry Rosenberg each won two tickets to see the show last month and both said they thoroughly enjoyed it."
The Berkshire Bank
The Berkshire Bank is a subsidiary of Berkshire Bancorp Inc., a publicly traded bank holding company, whose stock trades on the NASDAQ National Market System under the symbol BERK. The Berkshire Bank is a New York State chartered FDIC insured commercial bank with branches in New York City, Orange County, and Sullivan County in New York and Bergen County in New Jersey. With over one billion dollars in assets, The Berkshire Bank stands out among other banks because it offers highly personalized service and competitive products. For more information about the Bank or its products, visit its website at www.berkbank.com.